About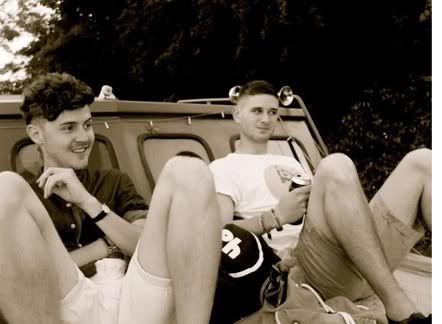 Phickle was born out of a desire to produce a number of limited edition designs. The company was founded by Brad Vanstone (Left) and Tom Kelly (Right) who met at college in Brighton and have been close friends for many years.
Our designs embody our influences, personalities and shared interests. They stem from our love of house music, photography and graphics based art. Phickle is everyday clothing aimed at men but can be considered unisex.
Phickle is mindful of the impact that the production of our garments will have on the environment. We are also conscious of the global shift towards a more sustainable world. With this in mind all of our garments are organic and are made from recycled materials.
Forward thinking and contemporary Phickle is an independent clothing brand for the future!